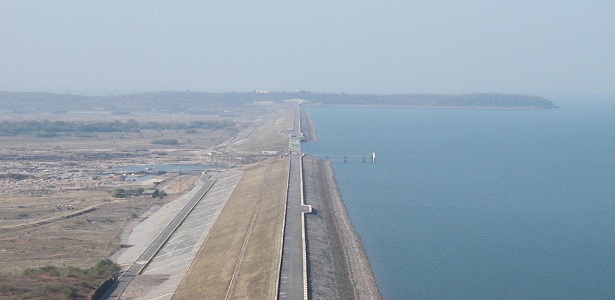 Hirakud Dam authorities have started investigation into the alleged destruction of paddy saplings in western Odisha because of contamination of the dam water used for irrigation.
Dam officials have contacted regional pollution control board and  deputy director of agriculture of Sambalpur and Bargarh districts in this regard. The investigation was prompted by a direction of the OHRC (Odisha human  Rights Commission) that asked thedam authority to submit a report on the issue. The OHRC acted upon a petition by a social activist in this regard.
Sources said thousands of acres of paddy saplings were destroyed in Hirakud command area during the Rabi crop season. Farmers, who sustained huge losses, alleged the crops were destroyed because of contamination of the dam water. They argued water pouring into the dam from various rivers carries waste material, chemicals and poisonous effluents from industries in Sambalpur and Jharsuguda districts, making the dam water unfit for irrigation.
Farmers had asked the government to take measures to solve the problem. "But when the government did not take any step to find out the exact reason behind the problem, I thought of bringing the matter to the notice of the OHRC," said social activist  Rajesh Agrawal of Attabira on Saturday.